"Babe, another museum?"
What do we know about Singapore? From museums to food trails and bar crawls, it seems as if we find the same old recommendations everywhere we look. Yes, we know it can get tiring to constantly think of new experiences and things to do around town, especially if you're already familiar with the local surroundings.
However, there is so much more to see and do in Singapore, be it visiting the last Taoist effigy shop, or trying your hand at making some studio pottery pieces.
STYLEGUIDE has curated a selection of things to experience in Singapore, as we uncover the hidden gems this little red dot has to offer.
credit: Say Yian Hng Buddha Shop
Travel to Say Yian Hng Buddha Shop, Singapore's last Taoist deity effigy shop. A dying craft, effigy-making is a process that involves many components, including secret blueprints, sandalwood ash dough, marble slabs, Thai gold leaves, bamboo sticks, and wood from the camphor tree that grows to 1,000 years old. Experience a behind-the-scenes look at the making of a Taoist effigy, and learn about the shop's history that dates back to 1896.
Address: 35 Neil Rd, Singapore 088821
Hours: Daily 10am-9pm.
Tel: +65 6221 1042
Website: https://www.buddhashop.sg/
credit: Rumah Bebe
Tracing ancient Peranakan traditions through colonial and present areas, the Rumah Bebe shophouse is filled with an impressive collection of original furnishings and decorative arts. Learn authentic Peranakan beading techniques to craft a beautiful pair of beaded slippers, weave a beaded bookmark, or create a small velvet coin pouch embellished with Japanese glass beads.
Address: 113 E Coast Rd, Singapore 428803
Hours: Tue-Sun 9.30am-6.30pm, closed on Monday.
Tel: +65 6247 8781
Website: https://www.rumahbebe.com/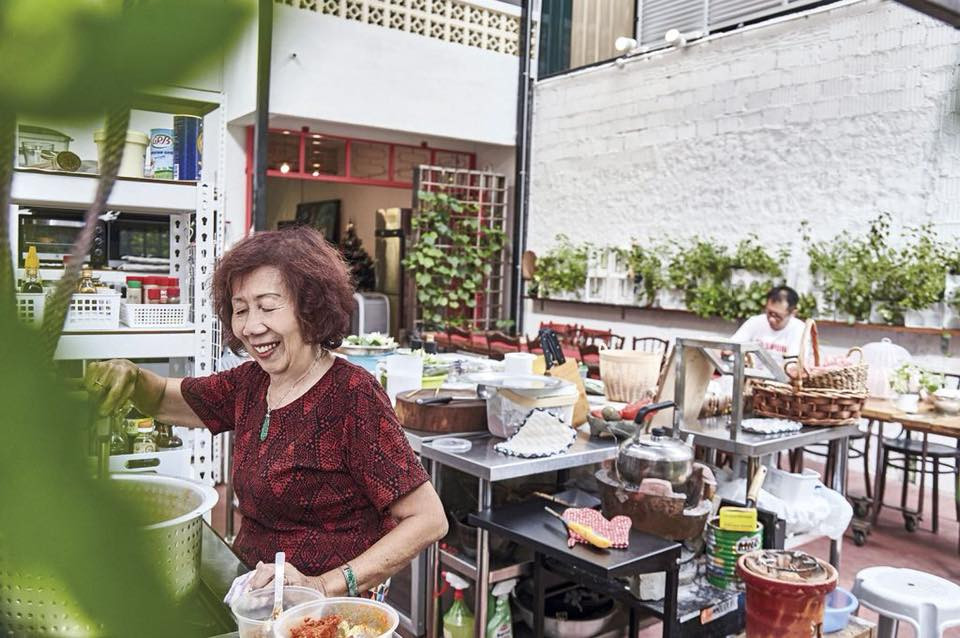 credit: One Kind House
Exploring traditional local recipes with a twist, Mama Soh will teach you how to cook dishes like chicken curry, fish with kedondong pesto, and blue pea flower rice. Learn the secrets to delicious home cooking while you explore the garden, and quench your thirst with some herbal tea from the garden.
Address: 136B Lor J Telok Kurau, Singapore 425966
Hours: Tue-Sun 10.30am-5pm, closed on Monday.
Tel: +65 9112 3002
Website: https://www.airbnb.com.sg/experiences/42827
credit: Steven Lovegrove/shutterstock.com
Take a tour around Singapore's charming Little India beyond touristy hotspots and purpose-built entertainment centres. Tantalise your senses on a colourful journey through Little India, and experience the bustle of the market place. Visit a Hindu Temple, and crack open a coconut as an offering, in the traditional Hindu way.
Address: Little India, Singapore
Hours: 2pm-5pm.
Website: https://www.airbnb.com.sg/experiences/589061
credit: artisan8 studio
A trained metalsmith and glass artist, Shan is passionate about sharing her love for metal and glass with everyone. Learn the basics of silversmithing, and create something unique and special in this one-of-a-kind hands-on experience. Choose from making your own ring, earrings, cufflinks, or bezel set a cabochon stone into either a pendant or ring.
Address: 150 Orchard Rd, Orchard Plaza, Singapore 238841
Tel: +65 9474 7252
Website: https://www.artisan8studio.com/mobile-workshops
credit: Qi Pottery
Dip your hands into clay and makes your own wares from scratch at Qi Pottery under the tutelage of Kim Whye Kee. Featuring a range of classes to suit both beginners and advanced potters, Qi Pottery conducts their sessions in their home studio with small groups of students. Qi Pottery provides both hand-building and throwing classes, as well as customised workshops.
Address: 980A Buangkok Cres, Singapore 531980
Tel: +65 9661 6524
Website: https://www.kimwhyekee.com/
credit: Sifr Aromatics
A small independent aromatic studio situated in the Arab Street, Sifr Aromatics by Johari Kazura is inspired by his grandfather Hanifa Kazura, who set up his perfume shop in the Kampong Gelam area in 1933. Explore the fascinating world of Johari's atelier, and embark on a journey of scents reimagined. The store also features a range of in-house perfumes, candles, incense, and other aromatic products.
Address: 42 Arab St, Singapore 199741
Hours: Mon-Sat 11am-8pm, Sun 11am-5pm.
Tel: +65 6392 1966
Website: https://www.facebook.com/SifrAromatics/
Visit the Last Surviving Kampong in Singapore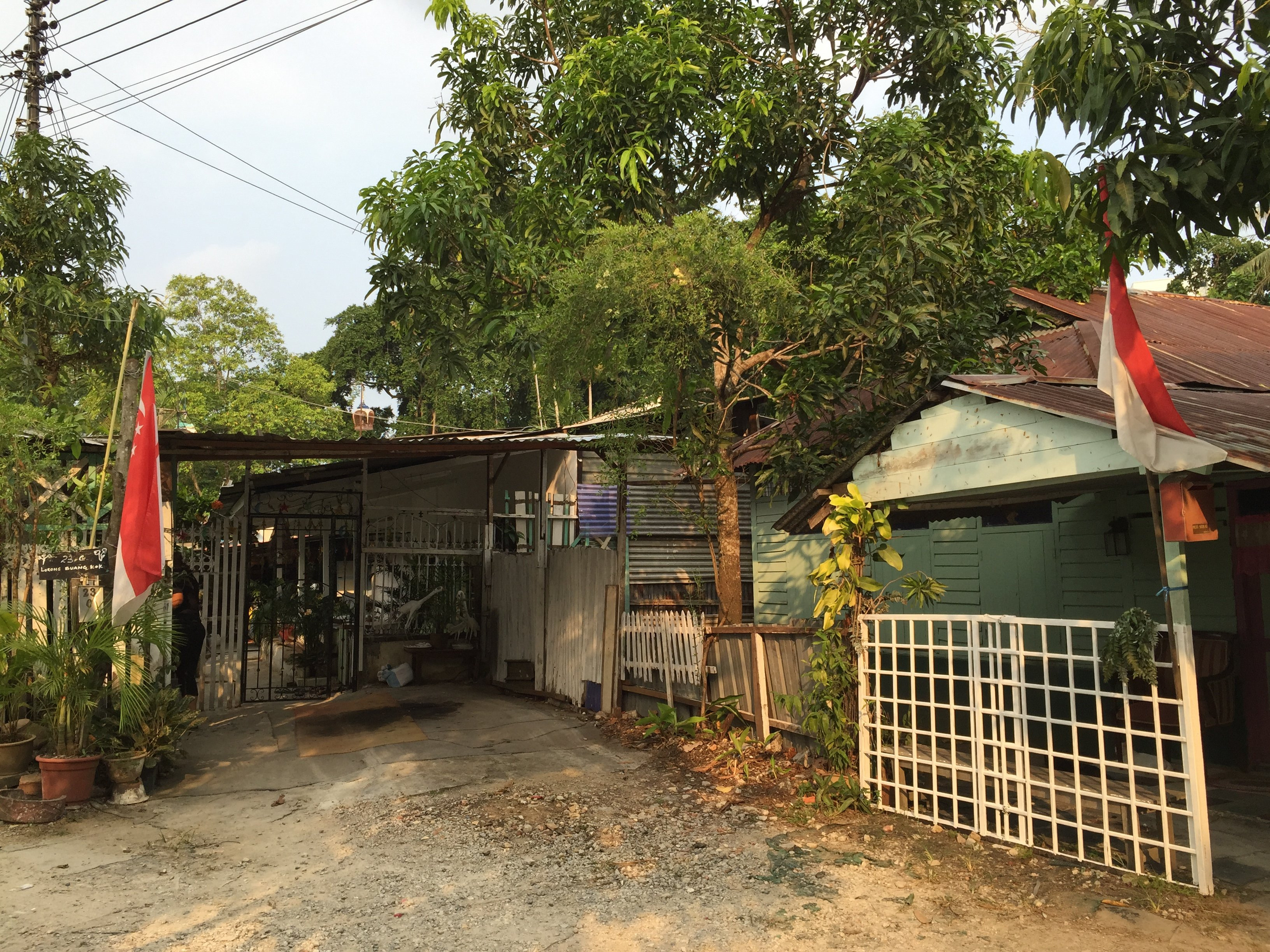 credit: Jesslyn Tan Yu Xuan/shutterstock.com
As Singapore's surviving old buildings begin to diminish, Kampong Lorong Buangkok has stood the test of time as the city's last village. Kampong Lorong Buangkok remains a verdant, nostalgic oasis in the midst of Singapore's towering concrete buildings. Step into a totally different environment, and stroll through lanes of zinc-roofed houses that seem relics of a time past.
Address: 7 Lor Buangkok, Singapore 547557