Shipping costs can always be that heartbreaking deal breaker when you are trying to keep up with the latest Asian clothing trends or aesthetic inspired by the Internet. And it's always a hassle to get other friends on board to spend with you when you are trying to meet the 'minimum spending' criteria. But fear not, we've collated a list of 11 shops that provides free shipping worldwide with no minimum spending required so that you can get the shopping fix you need without breaking the bank!
PS: We update our list from time to time to provide you with accurate information about shops with free shipping without any minimum spending!
Table of Contents: 11 Online Asian and Internet Fashion Stores With Free Shipping
Termed as a shop that offers mainly Japanese and Korean influenced clothing articles, shoppers on this platform can guarantee themselves with cute, casual basics to effortless and comfortable work wear that works well in Singapore's summer weather. Interested shoppers can also follow them on their Instagram and Facebook accounts for more timely updates on upcoming sales or discount codes! TOKICHOI offers free standard shipping to Singapore and Malaysia with no minimum spending required.
Based in Shanghai, China, MILKTEAS caters a range of quirky and not to mention, comfortable sweater tops and outerwear that's definitely wallet-friendly. Aside from a standard store maintenance fee that adds an additional 99 cents to your total purchase, free shipping is guaranteed regardless of how much you spend as well. If you are in need of a t-shirt that indicates your love for memes in the most subtle manner, perhaps consider purchasing this Pepe shirt to use as part of your future OOTDs or pyjamas that you can use to cry in as you binge watch those romantic comedies dramas again. Follow them on Instagram for more updates on upcoming sales and discount codes that you can use in the future!
Shopyukii
More options to choose from for Asian fashion lovers out there as Shopyukii also provides an array of asian apparel that's more towards the casual side. Aside from the standard 'Top and Bottoms' section, they also offer dainty accessories and adorable stationeries that's sure to brighten up your everyday life! Shopyukii also charges a small fee of 99 cents for their online store maintenance, but free shipping is still available regardless of the amount you spend. You can follow them on Instagram for more updates and keep a lookout for their next giveaway when they hit 10K followers on the platform!
If your styling goes something along the lines of having simple casuals all the way, then ShopYums is the online shop for you. ShopYums has a vast array of cute but simple tops that you can easily pair with your usual jean bottoms or plain skirts. Plus, the shop also offers items such as pleasing phone cases and adorable fruit socks that you can make use of if you ever wanted to convey your everlasting love for avocado. Take note that their pricing is not available for viewing in SGD, so you'd have to convert the prices by yourselves. Otherwise, the shop offers free shipping with no minimum spending requirement and you can follow them on Instagram for more updates on sales and more!
You know a store's about to be good, if they have an isolated category that's just named 'Antisocial Avocado'. Aside from the great collection of tops and bottoms that's definitely heavily inspired by the Tumblr fashion aesthetic, it is definitely a 'must' to check out their hilarious but cool collection of bags that they have to offer for sale. Take this butterfly bag for example, or this cute little Pug bag if you want an alternative to the Corgi butt one that's probably been floating around your Facebook timeline for quite a while now. Do take note that the prices listed on the items are in USD and as usual, free worldwide shipping is offered with no minimum spending requirement. Follow them on Instagram for more updates on sales and new items!
Termed as a shop that offers Harajuku and street wear based items, you can definitely get that vibe with their bold statement t-shirts, outerwear and accessories such as the Canvas belt and 'Me, me, me' shirt. If you are building up your wardrobe to carry more streetwear inspired outfits, then shopping at AXCIDSHOP should provide you with the basics that you need to carry on. As usual, free worldwide shipping is provided with no minimum spending requirement and do take note that all prices listed on the items are priced at USD by default. Follow them on Instagram for more future style and sale updates on their new or current collections!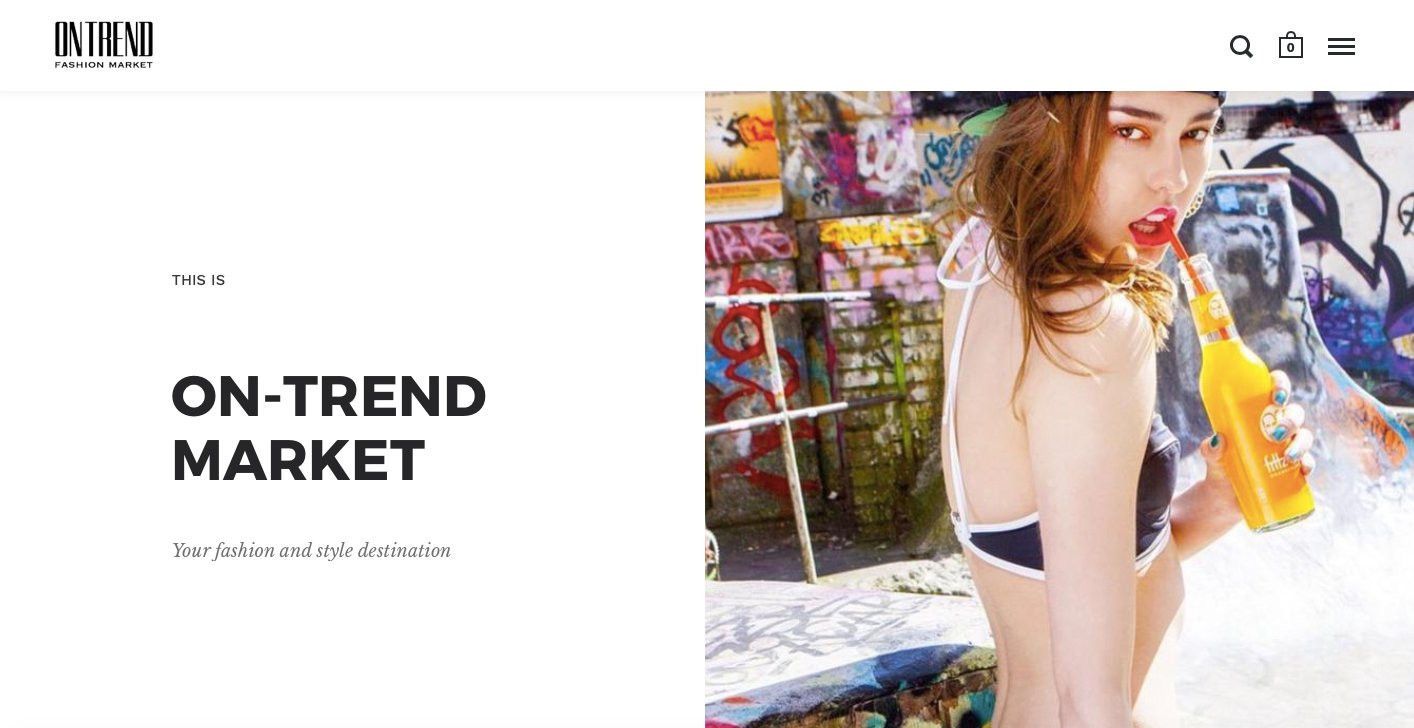 Varying from simple Asia inspired statement pieces to American casual but eye-catching casual wear, ON TREND FASHION MARKET is for those who'd like to dabble in both Asia and America fashion all at once! The shop also offers clothing choices for men such as pop-art inspired tops, sweaters with rock culture references etcetera. Accessories include loud statement socks and cute embroidered caps. Free international shipping is offered without any minimum spending required and doo take note all items are priced at USD by default! Follow them on Instagram for more updates on new arrivals and pictures that can serve as inspiration for new outfit ideas if you need one.
Free shipping for orders above $50
Many of us are looking for an experience when we're doing our shopping (or window shopping!). Designed specifically for people out there that wants an adventure while shopping, this shop page has the owner's personality all over it! Being centered around tumblr style fashion, it's very apparent they took effort to curate the aesthetic of the web design too. Especially the humid weather in Singapore, the short sleeves category would be the most popular. Another hot trend in Asia? This adorable Milk Tea Earring! And of course, it's free shipping worldwide. Their Instagram has a unique feed style, so do check it out!