All the buzz around living sustainably has inevitably affected the way we see the world, and this is definitely evident in the fashion domain.
From the social media personalities we follow on Instagram to our colleagues at work, they seem to all chant the same mantra – if it ain't environmentally-friendly, we don't want it.
From purchasing metal straws to adopting minimalistic lifestyle habits, there seems to be a penchant to live sustainably and to make environmentally-conscious decisions.
While many bear the misconception that shopping for sustainable clothing can be an extremely tedious task, from having to learn the mission of the brand, right down to their commitment to reducing wastage in certain areas, this is certainly not that much of a chore in this time and age.
With the rise of e-commerce businesses over brick-and-mortar stores, one can easily access to clothing options across the world in just split seconds. A simple google search for keywords such as 'sustainable clothing' chalks up millions of results. The only trouble lies in the willingness in us to sieve out that gargantuan amount of information.
STYLEGUIDE looks into 7 eco-friendly brands that make it possible for anyone to look chic and trendy without polluting the environment any further.
For the Hypebeast
The burgeoning demand for streetwear compels us to look into some of the more sustainable options in this industry. While they are often marked at high prices due to the exclusive and limited-edition nature, several brands go beyond such superficial concerns to encompass environmentally-friendly practices, which seriously justify some of their price points.
NOAH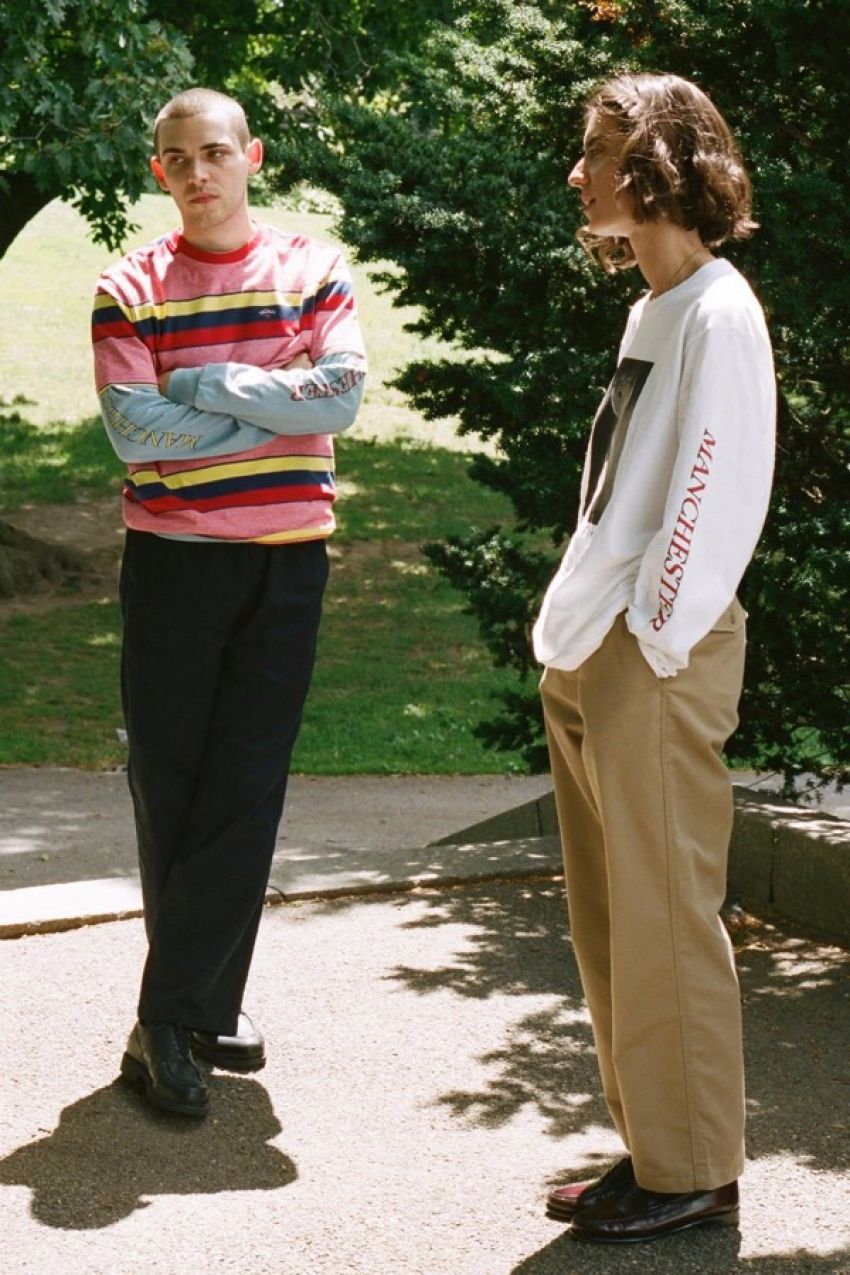 Credits: NOAH
Opened by Supreme's former creative director, Brendon Babenzian, the New York-based brand is an epitome of the founder's commitment to only produce apparels that align to his beliefs. Though cognizant of his limitations to compete with bigger and more established brands, Babenzian aims to present thought-provoking graphic tees which are produced sustainably – "I'm not a vegan. I'm not going to stop eating meat. I would just like for animals to be treated in a reasonable way. We don't have to torture them."
Heron Preston
Credits: Heron Preston, priced at USD$355
Known for his zero-waste initiatives, designer Heron Preston is one key individual in the streetwear domain to produce sustainable clothing due to his "curiosity to do better in fashion". Aware of the damaging effects that the textiles and apparel industries have on the environment, Preston took up an apprenticeship with Eileen Fisher, known as the 'Fendi of sustainability', to be educated on the art of repurposing existing resources. Preston was also recently invited to take part in a panel held by the U.N. Alliance for Sustainable Fashion, which definitely is a clear indication of his personal commitment towards saving the environment.
Patagonia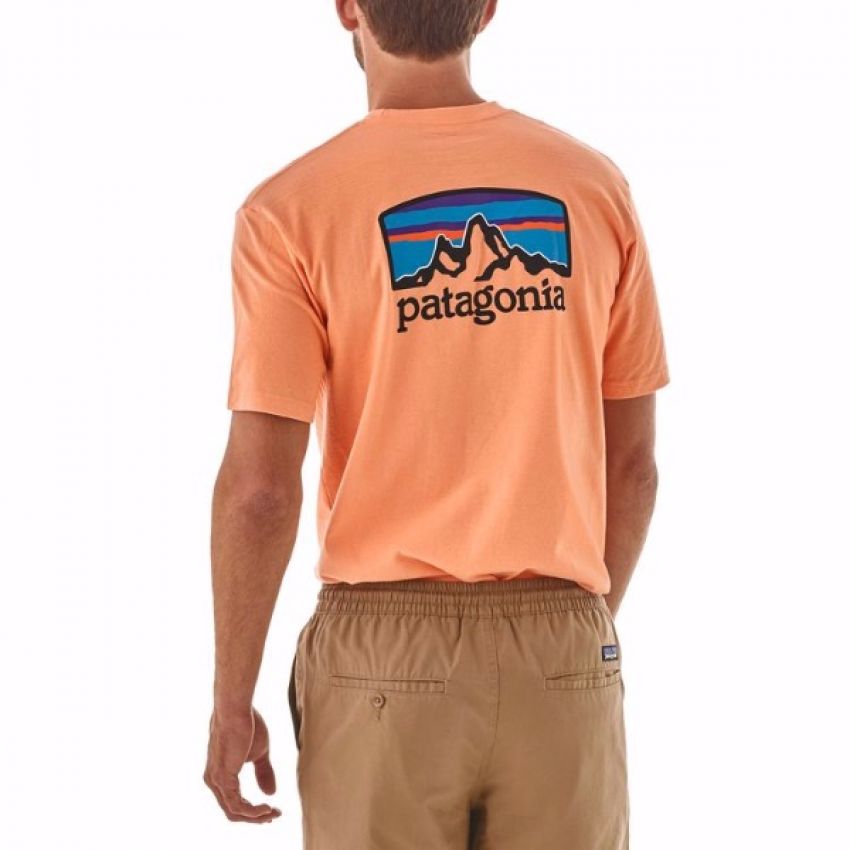 Credits: Patagonia, priced at USD$35
One of the first movers in the industry for incorporating eco-friendly means of production into its apparels, Patagonia definitely takes the cake for its extensive efforts to save the environment. Branded as "the activist company", Patagonia recognizes the urgency in saving the planet and takes this responsibility into their own hands. Besides taking accountability for the production process and materials involved in creating their apparels, Patagonia also contributes 1% of their sales to support environmental organizations around the world. We love an environmentally conscious company!
For the minimalists
Like sustainability, minimalism is the new buzzword among many these days. Donning elegant and timeless pieces are smart investments to make – it prevents one from overthinking their outfits too much each day. Besides saving on time, one also helps reduce wastage when purchasing minimalistic and timeless pieces that can stand the test of time. An ingenious idea to fill two needs with one deed!
Everlane
Credits: Everlane, priced at USD$100
With a dedication to only work with ethical factories around the world, Everlane goes around the globe to source for factories that scores a '90' or above for environmental factors. Also branded as "the world's cleanest denim factory", Everlane's manufacturer, Saitex, seeks to recycle 98% of all the water used to create their jeans. Apparently, the water is so clean that it can be used for consumption.
Everlane is also committed to making classic designs, regardless of fashion trends. Timeless products such as their Grade-A cashmere sweaters are great for multiple wears, across all seasons.
Thought Clothing
Credits: Thought Clothing, priced at £89.90
Previously known as Braintree Clothing, Thought Clothing works with natural, organic and recycled fabrics that slow down environmental degradation by other fast fashion companies. Made with the intent to last, Thought Clothing takes stride in their dedication to create "slow fashion" pieces that are not only durable, but are also unaffected by the shifts in fashion trends.
For the fashionable
Let's rewrite the rules for this one – you can still look trendy while being eco-friendly. Many fast fashion companies make the mistake of creating large amounts of wastage to cater to the shifts in consumers' preferences, thus generating an industry marked as the third most polluting industry in the world. These brands go against the grain to redefine what it's like to be in vogue and sustainable all at once.
Reformation
Credits: Reformation, priced at USD$218
Forget fast fashion conglomerates like H&M and Zara – Reformation does it equally well, or better than these companies. Well-loved by artists such as Rihanna and Taylor Swift, Reformation is at the forefront of most sustainable fashion brands out there, especially with their stunning party dresses and basic pieces that are easy to mix and match.
Reformation also introduced a RefScale for each of their garments. This way, patrons are aware of the impact each clothing has on the environment, which gives room for consumers to make empowered choices when it comes to their fashion choices.
Proof Collective
Credits: Proof Collective, priced at USD$245
When it comes to Proof Collective, co-founders Robin Chang and Luke Goldstein are all about fashion meets utility. While denim jackets are indispensable, staple products in most homes, Proof Collective takes it up a notch by creating the world's first water repellent denim jackets. The water and stain resistant feature also mean fewer washes, which essentially saves on water waste. Besides, Proof Collective also offers a series of t-shirt dresses and tank tops, which are all ethically and sustainably sourced.
Featured image courtesy of W Magazine.