Everyone loves a good film and who would say no to a film festival with a splendid line-up of diverse films? For the month of November, the French cinema will be delivered right to your doorstep here in Singapore.
The annual festival celebrates French storytelling through various genres including comedy, romance, drama and a newly introduced sexy section that will be sure to delight and captivate the audience.
Every edition of the longest-running foreign film festival in Singapore explores matters close to heart and delves into topics that expose the vulnerabilities that make us human.
From first love to love lost, personal identity to conforming to societal expectations, growing up pains to mid-life crises, the festival promises an emotional introspection for its attendees.
Capturing the very essence of French cinema, the sensitivity, the beauty, and the constant evolution. The line-up is all-inclusive providing something for everyone.
Here is a breakdown of certain films that we at STYLEGUIDE think that you should add to your movie list!
1. Made in China
The festival will open with a film by Julien Abraham, Made in China, the coming-of-age French comedy that examines one's identity in the world we live in today.
In this time and age where there is a constant battle between traditional values and modern ways of life, this film is a colourful yet insightful examination of how many strive to balance and make sense of who they are.
2. La Belle Époque
La Belle Époque is a story that imagines leveraging modern technology to relive how and why we fall in love in the first place.
Synopsis: Disillusioned cartoonist Victor sees his life turned upside down on the day when Antoine, a brilliant entrepreneur, offers him a chance to return to a time of his choice. Victor chooses to relive the most memorable week of his life 40 years earlier when he met the love of his life
An official selection at this year's Cannes Film Festival, the Nicolas Bedos film was critically received for its provoking script and its stellar cast led by Daniel Auteuil, Guillaume Canet, Fanny Ardant, and Doria Tillier. It makes its Asian premiere at the French Film Festival.
3. In Your Hands (Au bout des doigts)
For music lovers, this one is for you!
In Your Hands is a film about a young man who has a passion for piano. He lives in the suburbs and plays in the subway. It was only one day that an important personage of the Paris Conservatory noticed him and brought him to the conservatory. A film about hard work, talent, doubt and passion, one not to be missed.
4. Marona's Fantastic Tale
An animation film that reaches out to children and adults alike.
This film follows the life of Marona. At the end of her dog days, she reflects on those that she has loved unconditionally throughout her life. From her puppy years to her last moments. The theme of this film is love.
5. And God Created a Woman
New to this year's edition is the Sexy Section which will showcase a selection of both contemporary and classic movies that celebrate the emergence of empowered women as protagonists in cinema.
This curated selection includes the iconic film And God Created a Woman by director Roger Vadim. When first screened in 1956, it revolutionised the representation of sexuality in cinema around the world and pushed the boundaries for women to take on more liberated and diverse roles on screen.
6. Someone Somewhere (Deux Moi)
Directed by famous France director Cédric Klapish, this film is for the hopeless romantics. The story takes us through different scenarios and sets us thinking about how romance has evolved and how it is like falling in love in the era of the internet.
Set in Paris, the city of love, the film will surely tug at the heartstrings of many.
7. Minuscule, Valle of the Lost Ants
This animation film will be screened in Serangoon Community Club on the 9th of November.
A perfect watch for children, the story follows a ladybug who became the mediator for a war between two tribes of ants. A film on friendship, determination, and love, a perfect fit for a family get-together.
8. Pure as Snow
Another film from the new 'Sexy Section'. Pure as snow follows the fairy tale Snow White, with an interesting twist.
Synopsis: Claire, a beautiful woman, arouses the jealousy of her stepmother, who hires someone to kill her. Claire was saved by a man who took her to his farm where seven men fell under her charm.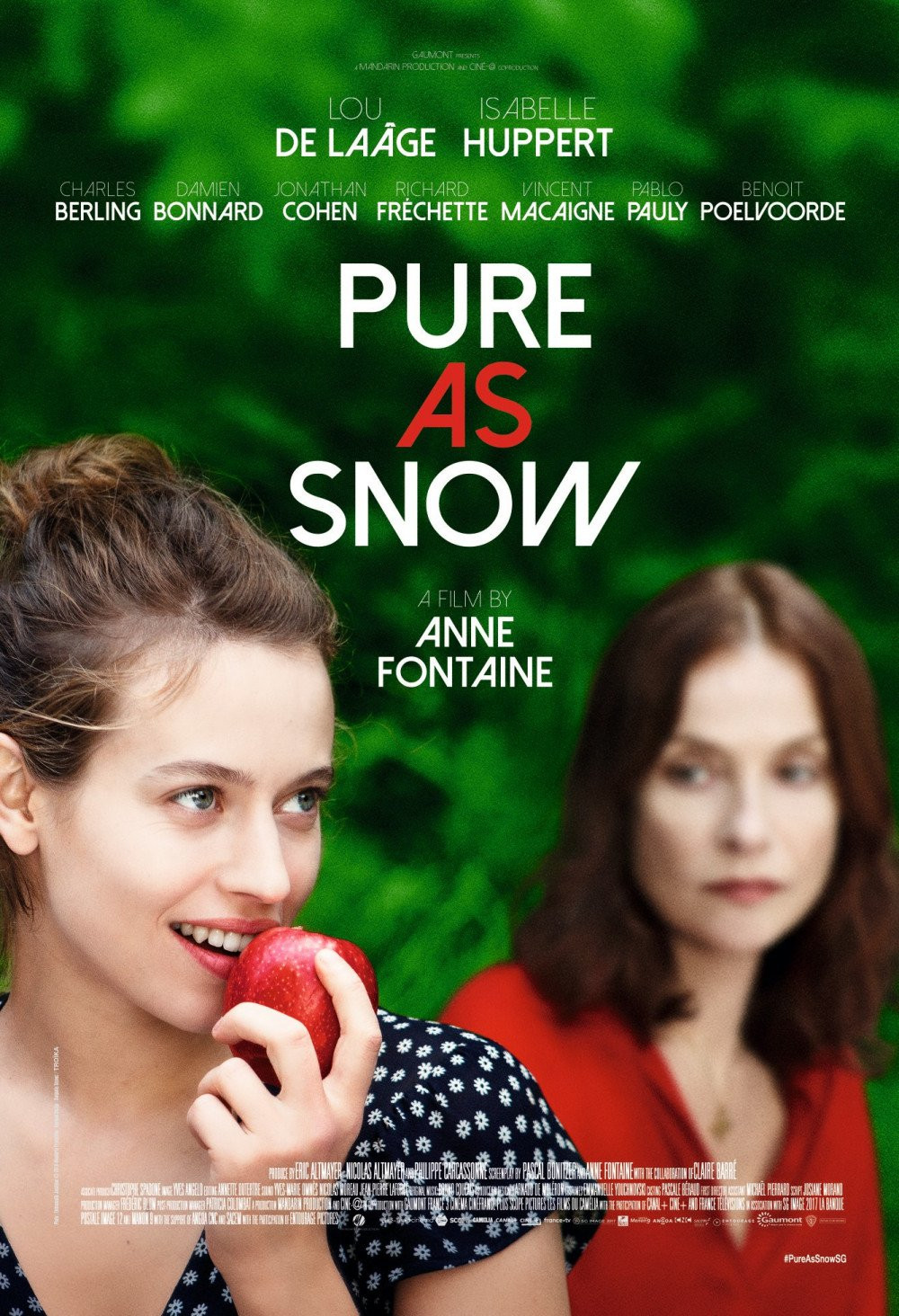 These are merely just the 8 out of the 27 films that will be screened at the French Film Festival. The films will be screen at Alliance Française, Shaw Theatres Lido and The projector. This year, there will be eight Community Clubs screening the animations films for everyone at the heartlands. The animation movies will be dubbed in English, increasing the accessibility to the English speaking population in Singapore.
To check out the full list of the festival's film line-ups, head over to the French Film Festival website
All images courtesy of Voilah France Singapore Festival