An izakaya is traditionally known as a type of informal Japanese pub (think your Irish pubs or tapas bars). Derived from the words i (to stay) and sakaya (sake shop), it elucidates that izakaya originated from sake shops which allowed customers to sit on their premises to drink.
Nowadays, if you're craving Japanese - be it their delightful warm sake or the delicious fresh seafood, you don't have to travel too far. STYLEGUIDE has rounded up the top five must-try izakaya bars in Singapore for you to satisfy and tantalize your tastebuds!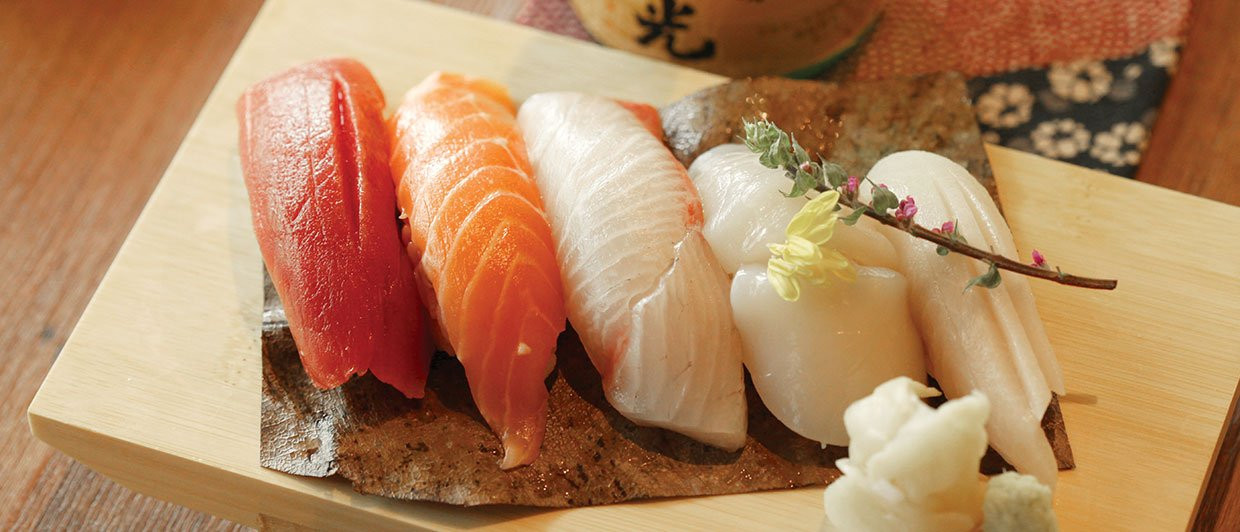 Credits: Koji Sushi Bar
Aptly titled, Koji is a crucial ingredient used in the production of sake and shochu and is widely used in Japanese cooking ingredients like shoyu and miso. It is essentially the "culture and essence" for Japanese dining, which they aim to bring out in their casual and minimalistic menu. With value sets going from $9, it is no wonder that this joint attracts the office crowd. Hence if you're looking for quality, speed and affordability, Koji Sushi Bar promises you all that encapsulated in a relaxed dining experience.
Address: 3 Pickering Street #01-42, Singapore 048660
Opening hours: Lunch (Mon-Sat) 11.30AM-3PM, Dinner (Mon-Sat) 6-10PM
Phone: +65 62256125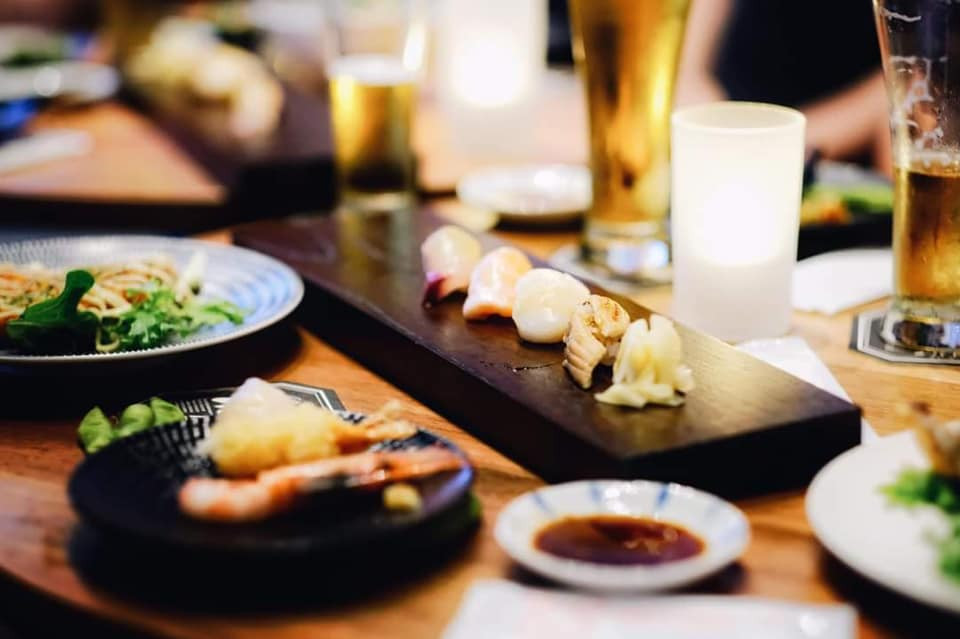 Credits: Igokochi Dining Bar

Located in the heart of the West Coast neighbourhood, Igokochi Dining Bar boasts the fusion of an authentic Izakaya and Omakase experience. From their set lunches to their 7-course premium Omakase, the mouthwatering food is not only great value-for-money but the quality and freshness is not compromised as well. Besides dining, if you're looking for drinks and some merry-making, their well-stocked bar will certainly leave you spoilt for choice!
Address: 1 West Coast Drive #01-98/99, Singapore 128020
Opening hours: Mon-Sat 11AM-11PM
Phone: +65 69639430

Credits: Neon Pigeon
Paying tribute to Tokyo, the "neon city", Neon Pigeon is a modern-day Izakaya bar which effuses of underground, rustic vibes. Their dining experience is far from traditional as they combine Japanese cuisine with certain Oriental and Western influences - but just as delectable. Furthermore, they usually have promotions on their drinks, so if you're a wine or sake lover, this is definitely your go-to spot!
Address: 1A Keong Saik Road #01-03, Singapore 089109
Opening hours: Mon-Sat 6PM-12AM
Phone: +65 62223623
Credits: Le Binchotan
A French-Japanese restaurant, Le Binchotan makes use of a variety French techniques and the centuries-old practice of grilling food using binchotan - a rare and highly prized Japanese charcoal. The all-Singapore team offers a carefully curated menu of sophisticated, smokey flavours that can be paired with their extensive list of wines, sakes and cocktails. This unique blend of cuisines is accompanied by a gorgeous, hip interior and impeccable service, which will definitely leave you wanting more!
Address: 15 Amoy St, #01-04, Gemmill Lane, Singapore 069935
Opening hours: Mon-Fri 11.30AM-2.30PM, 6PM-12AM; Saturday 6PM-12AM
Phone: +65 62241045
Credits: Kamoshita
Opened by chef-owners Koki Miyoshi and Naoki Kaiyama, Kamoshita is one of the rare few oden restaurants in Singapore. They do not add soy, miso or MSG to their broth but instead, they use a dashi stock of kombu, bonito and mackerel. They pride themselves on their high-quality sake which goes well with their any of their appetizing dishes - whether it is their claypot, their assorted four types of cheese or their Pacific Saury sashimi.
Address: 5 Neil Road, Singapore 088806
Opening hours: Daily 6-11.30PM
Phone: +65 62213950
Featured Image Credit: TMON/shutterstock.com